Welcome to Cherokee Rose! For over forty years, we've been providing a best-in-class shotgun sports experience for first time shooters to professionals from right here in Griffin, Georgia just 35 miles south of Atlanta. Whether you've never shot a shotgun or it's been a while, we've got you covered with all you need to know so that you have a great first experience here.
Your Visit
When you arrive at Cherokee Rose, follow the sign for parking then walk over to our clubhouse. We operate on a first come, first serve basis. Reservations are available for golf carts; call our clubhouse at 770-227-6569 to book your cart in advance. Each cart holds up to four passengers.
We encourage groups of 6+ to call ahead if possible so that we are ready to accommodate your group when you arrive.
We have everything you need in our clubhouse to get started including ammo for sale and shotgun rentals.
Pricing for all rentals and equipment can be found on our Pricing page. Eye and ear protection are required for everyone on the courses, and we encourage guests to bring sunglasses and ear protection if possible. We also offer safety glasses and ear plugs in the clubhouse.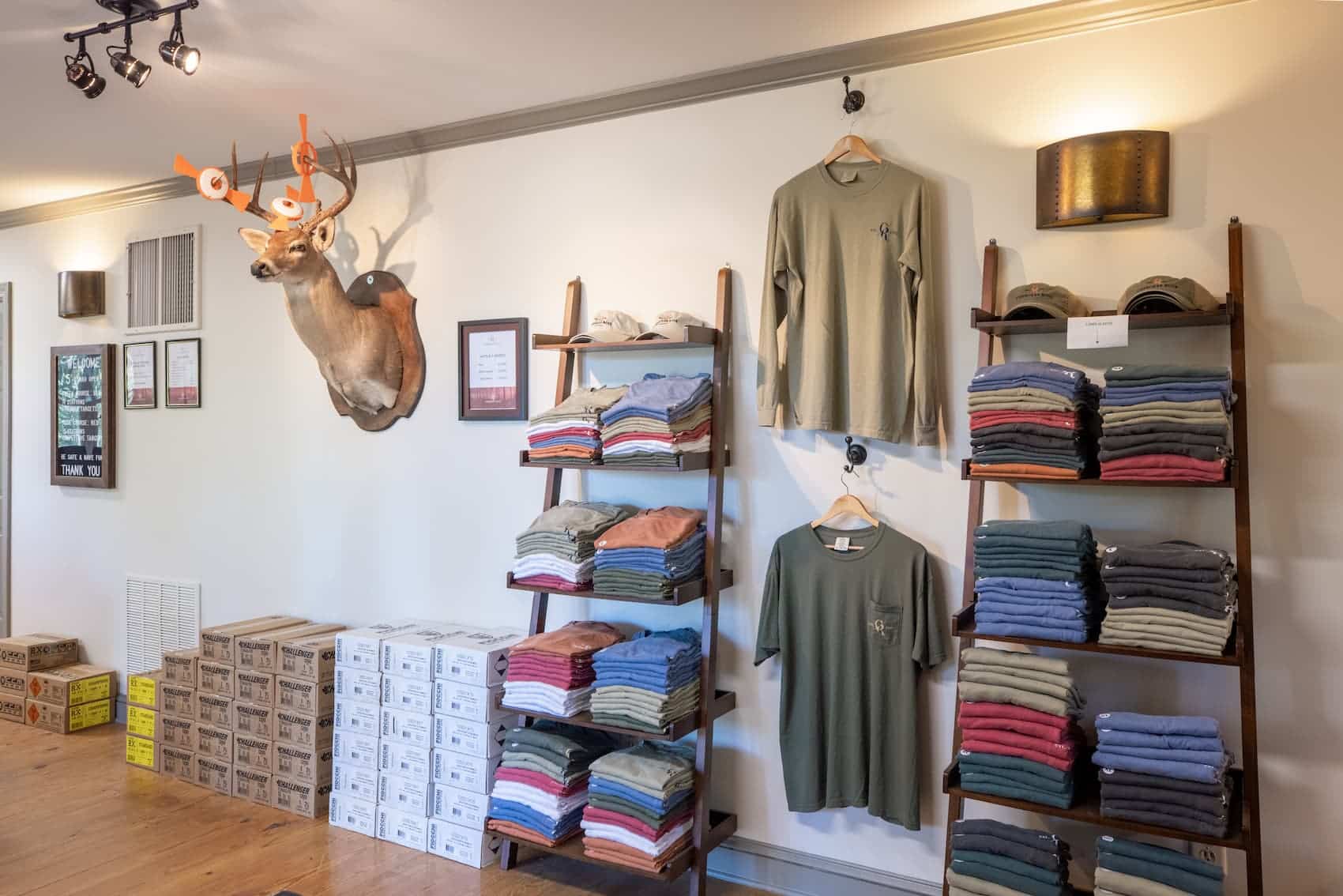 For additional details on what to bring/not bring on your first visit and recommended attire, visit our FAQ page.
Our clay target machines operate with a card that counts the number of targets thrown. Our team is glad to get you started on the courses to review safety practices and explain the target card system.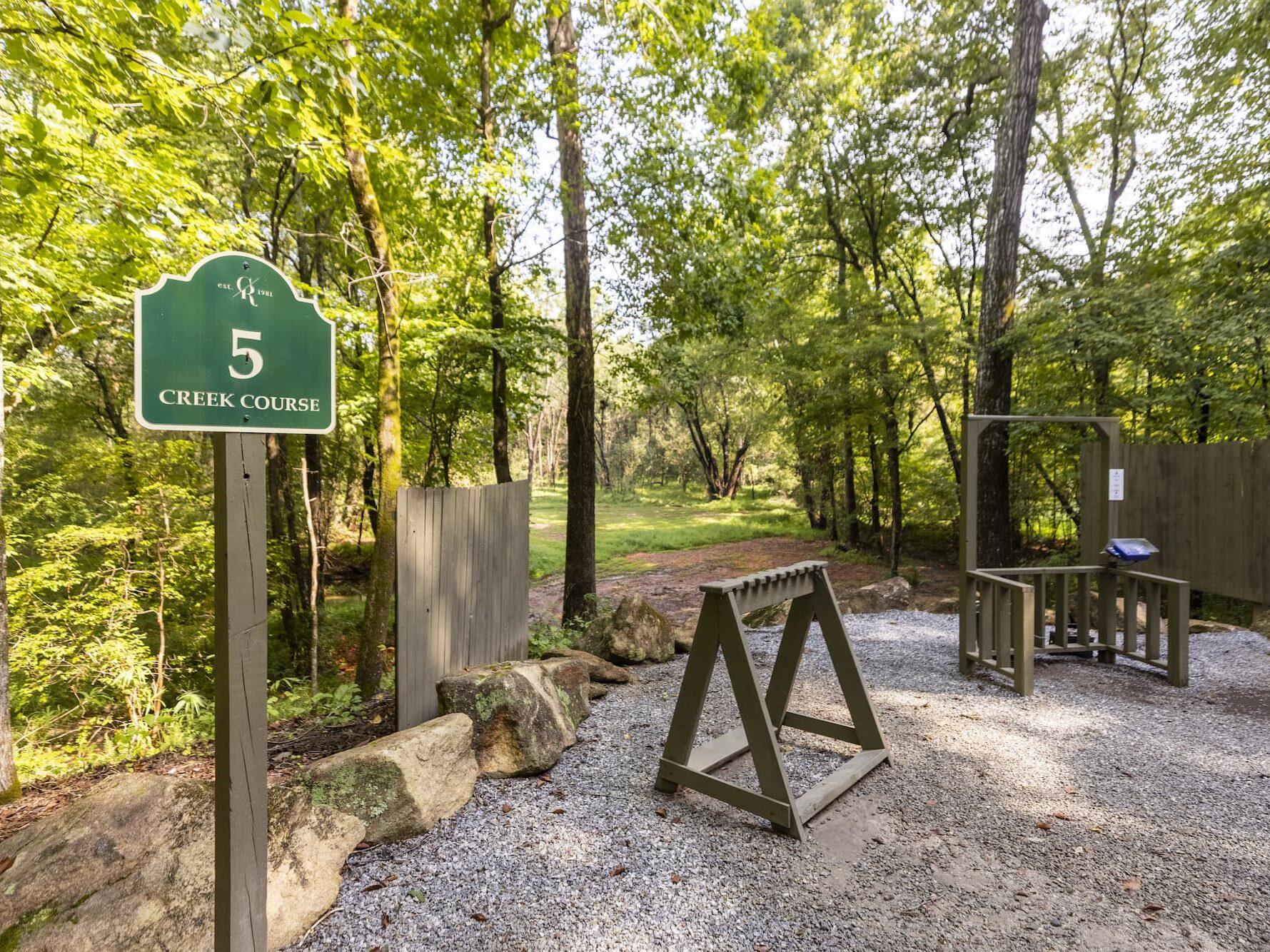 Group Intro packages and private instruction are available on a pre-scheduled basis with our resident instructor, Quinn O'Brien. See our Instruction page for more information and scroll to the bottom of the page to book your Intro package or lesson. Intro packages include 50 clays per person, a cart rental, and a shotgun rental along with a safety briefing and group instruction.
Occasionally our facility will be closed to the public to accommodate large groups and tournaments. Visit our Calendar page to check our schedule in advance.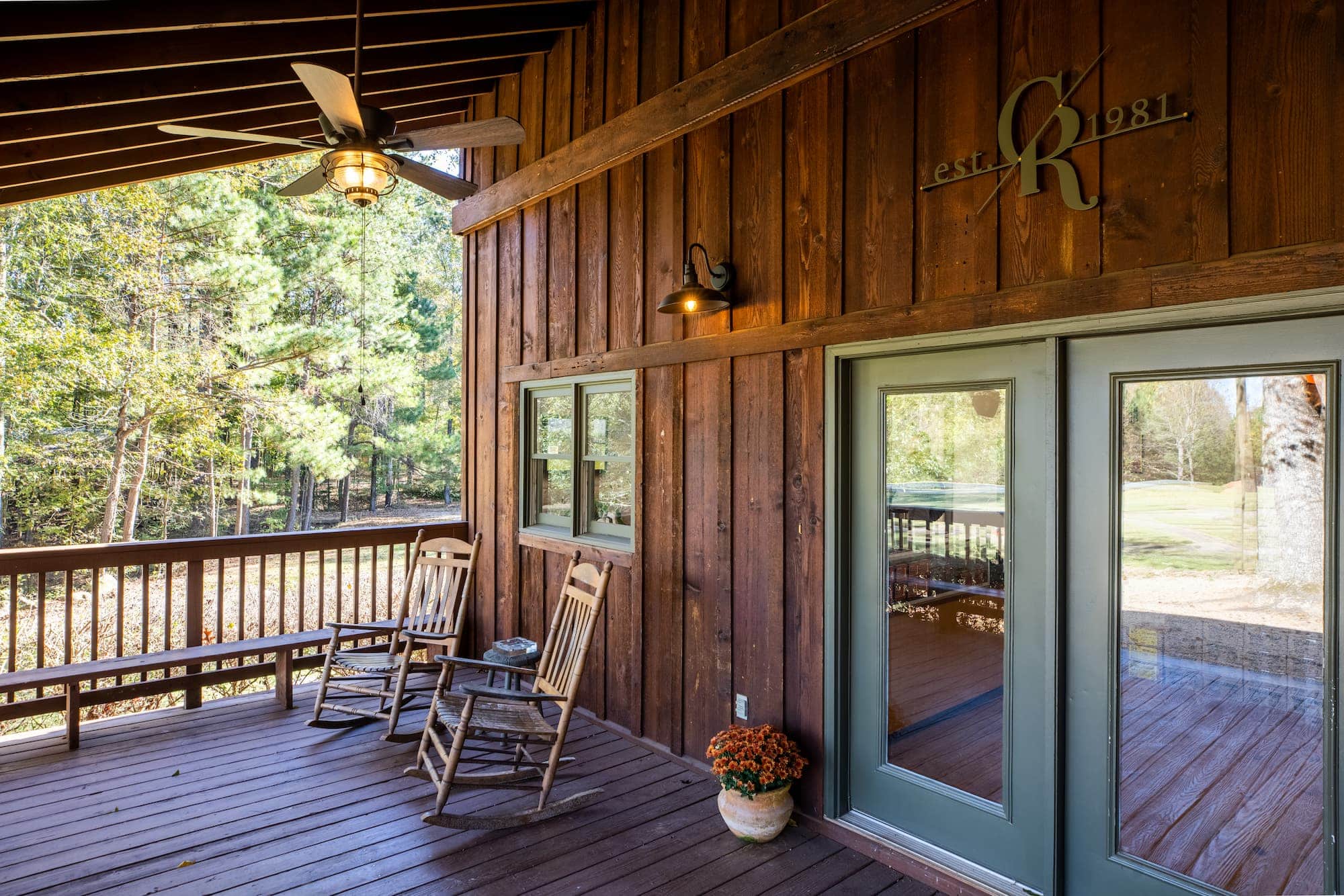 What We Offer
Cherokee Rose is located on 124 acres of rolling Georgia terrain to make for a unique shooting experience. We offer two 16-station sporting clays courses that appeal to both beginners and experienced shooters, a Helice ring, and a covered 5-stand for warm-ups and private instruction.
For more information about Helice, visit our Helice page.